View balance in any currency
complete
marked this post as
complete
marked this post as
in progress
Merged in a post:
Option for multiple currencies
There's a lot of users from every around asking for the option to change the site currency to american dollars. So it makes it possible to switch between maybe even more currencies.
I see this is already planned, but here's an example how we see it anyway.
Best regards
Nicklas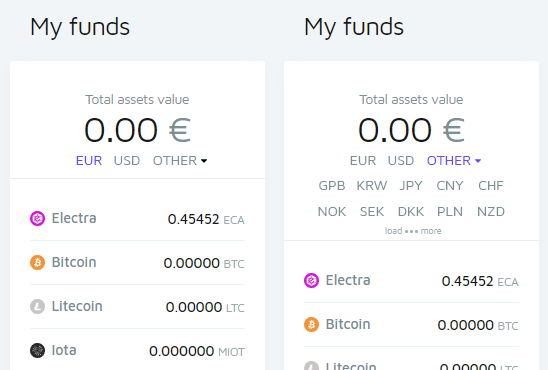 Merged in a post:
List down USD Price
I am seeing only EUR conversion, please use USD conversion as well
Merged in a post:
Ability to change currencies
Would like to be able to view total account balance in EUR/USD/BTC
marked this post as
planned
Merged in a post:
USD Display Option
Please consider adding a USD display option for people who don't use the Euro.